For most of the Indigenous People's (IP) community throughout Mindanao and in other parts of the country, keeping their indigenous cultural practices and traditions has been a struggle and a constant fight amid the changes brought by modernity and adhering to material infrastructure and monetary progress.
Fighting to keep their cultural identity, the Manobo Tigwahanon Tribe of San Fernando town in the province of Bukidnon hopes to influence the next generation and encourage them into learning the practice and tradition of their culture through music and the arts while embracing nature through conservation and protection of its threatened environment.
"Keeping our culture and tradition while protecting our environment has never been more challenging than ever, the children of our next generation have slowly forgotten our ways, and we are doing our best that these cultural practices will be passed because we want it to live forever, it is what we are and who we are, it is our identity, without it we will just be another page in history," said Roger Limbo known to its people as Datu Daag, Manobo Tigwahanon Ancestral Domain Representative of Kibongkog and IP Education Representative.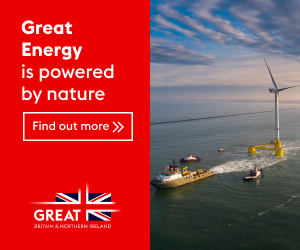 Several of the tribal elders have noticed that the youth has lost their indigenous identity to the point of not being able to speak their own native language and has merged traditions with the modern foreign concept of the arts such as modernizing even their traditional ritual dance to adapt to competitions.
"I hope that the youth will inculcate in their minds that they are of the Tigwahanon tribe and they shouldn't replace their practices and identity with other foreign cultures. It's fine to get along with them but their identity should prevail," expressed Datu Daag.
Datu Daag added that they should not be ashamed of who they are as members of the indigenous community.
"We shouldn't be ashamed of using our crafts like clothes, jewelry, and our dances. As Tigwahanon, we must glorify our culture because these are blessings given to us by our 'Magbabayo/Manama' to showcase our identity. We should also adhere to preserving and protecting our environment as this is part of our ancestry, the forest, our lands, our rivers, and the animals that live within, it is what we all are as a tribe," said Datu Daag pointing out several of their practices are derived from living in harmony with nature.
For Datu Daag, the uniqueness of its people, its knowledge, and skills cannot be learned or taught in schools, instead, they are passed on by their ancestors to the next generation as it should be.
Several of the tribe's elders expressed their concern as the youth has not learned the arts and crafts that have been passed from one generation to the next such as playing the musical instruments, the different stories behind the dance and its beats, the intricacy of tribal tattoo, and the spoken language which they fear to have slowly been diluted over the past few years.
The Tigwahanon people derived their name from the Tigwa river that traverses across the town of San Fernando and is a source of agricultural nutrients for the river basin farms as the waterway swells during the rainy season bringing sediments that helped fertile the plains and served as the transport highway for early IP settlers in the area.
Culture-Based Conservation
The area within the claimed ancestral domain of the Manobo Tigwahanon tribe in San Fernando is an important site for the conservation of the critically endangered Philippine Eagle as it is home to four pairs of the majestic birds together with other endangered flora and fauna.
Part of the claimed ancestral domain is a portion of the Pantaron Mountain Range and the Tangkulan Mountain range on the opposite side of the Tigwa River. Both areas are considered to be essential biodiversity area as it is one of the last remaining tropical rainforests with several watersheds.
Dr. Jayson Ibañez, director for research and conservation at the Philippine Eagle Foundation (PEF) explained that they are adopting a culture-based conservation approach towards working with the IP community as it is essential for the protection and conservation of the Philippine Eagle and the entire ecosystem that it calls home.
Ibañez explained that indigenous people's knowledge of conserving their own land and its ecosystem plays a vital role in creating a participatory approach to wildlife and nature conservation utilizing the blend of both indigenous culture and science.
"Our culture-based conservation approach is based on the premise that in order to get community support and conservation success, people should benefit clearly from conservation, it should help bring them a better life, so that's where our reforestation project comes in, the communities restore forest habitats through reforestation, then find a way to give them financial incentives," said Ibañez.
The PEF acknowledges that without the cooperation of the indigenous communities, protecting nature and wildlife like the critically endangered Philippine Eagle will fail as monitoring the nesting sites and the eagle pairs require dedicated cooperation of communities such as the Manobo Tigwahanon.
Over the years, PEF has helped several communities with identified Philippine Eagle couples and nesting sites through funding information and education campaigns, reforestation and training of forest guards, and livelihood projects.
Datu Crispino Linsagan, Municipal Tribal Chieftain, Unified Tigwahanon Ancestral Domain, stated that the Manobo Tigwahanon people of San Fernando are grateful to PEF because "they are one of the organizations that empowered us and helped our culture to thrive."
"We didn't expect that an organization that's not IP will help and care for us. To be honest, PEF didn't ask for any kind of return despite their immense contributions. We are really thankful because, through them, our tribe has been known and recognized," said Datu Linsagan.
He added that the presence of the Philippine eagle in their forests which the tribe calls "Banog Tuubal" has also helped them to strengthen their attitude towards the protection and preservation of the remaining forests.
According to the PEF, eagle territories are managed to deliver clear biodiversity conservation outcomes with the hopes of creating meaningful partnerships with Indigenous and local communities whose ancestral lands and territories overlap with eagle habitats. Apart from conserving eagles, forests, and the unique biodiversity inside eagle territories, such partnerships must bring tangible economic, political, and cultural empowerment to these communities.
On April 22, 2021, the PEF released a rehabilitated Philippine Eagle named Tagoyaman Fernando in Barangay Magkalungay who was rescued by Datu Tagoyaman Sinangkap in the same area in October 2020.
Cultural Conservation Through Learning Exchange
On December 10, 2022, the USAID through the Investing in Sustainability and Partnerships for Inclusive Growth and Regenerative Ecosystems (INSPIRE) Project facilitated a biodiversity and sustainable landscapes learning exchange by visiting the PEF project site in Barangay Magkalungay along the foot of the Pantaron Mountain Range, San Fernando, Bukidnon.
Edmund Leo B. Rico, biodiversity and sustainable landscape specialist of the USAID INSPIRE Project explained that the site visit learning exchange is aimed as a cross-learning platform on biodiversity conservation and natural climate solutions that is culture-based, between members of the Manobo-Tigwahanon Tribe, members of the Biodiversity Conservation Society of the Philippines, students, civil society organizations, and conservationists.
The event was highlighted with a showcase of how tribal community collaboration and partnerships could be facilitated through species conservation and landscape restoration that would lead to peace and the revival of progress and economic development of a community once known for its insurgency problems.
"The primary significance of doing this learning exchange is to be able to empower communities and budding conservationists, CSO's conservation practitioners to have an exchange of learning not only just by visiting the site but also by bringing in the experiences and learning from the host communities, most especially the indigenous peoples," said Rico.
Rico pointed out that by visiting the site they are giving the message to the host community of how essential and important their conservation work.
"We also learn from the community, we get to know their plights and the struggles they face, as conservation practitioners we should not only look at the environment but we need to recognize what is happening within these communities in key biodiversity areas in the hopes to find ways to help address and facilitate future interventions," Rico added.
During the discussion with the community, tribal leaders acknowledged and appreciated the visit with verbal expression of appreciation and hopes for more learning exchanges in their village that will also help the community through sustainable ecotourism enterprise, a way from destructive utilization of forest products.
Image credits: Kleester Macasero